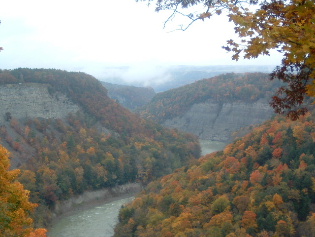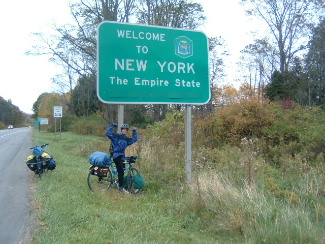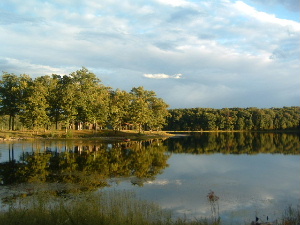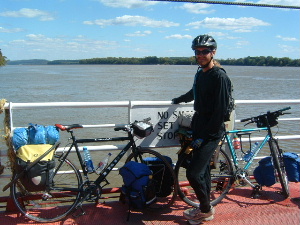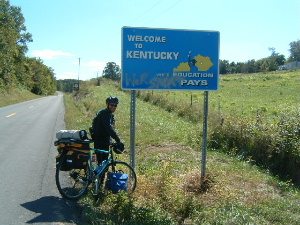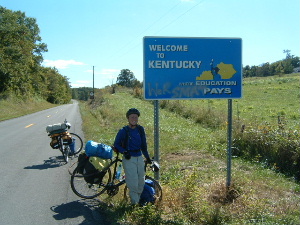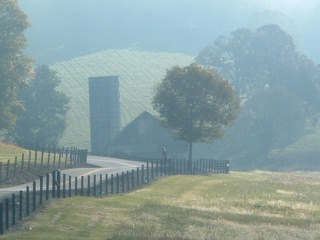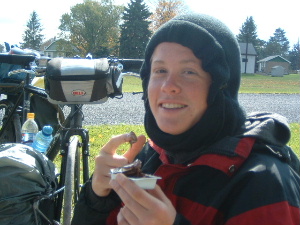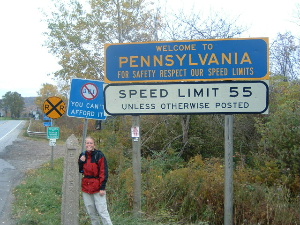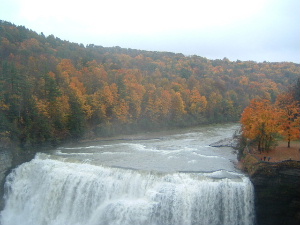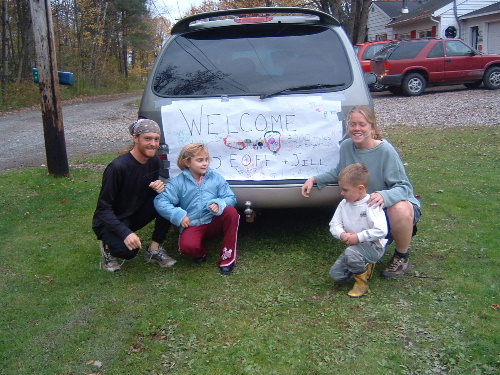 Eventually we rolled over the Mississippi River and into the Eastern United States.  The land became greener, wetter, and more settled by man.  Our stretches of being able to see forever disappeared, but so did the wind which was a constant enemy out on the prairie.  As we dropped to lower and lower elevation the riding actually became tougher.  Although lower, the hills were steeper in the East and always more numerous.  A few things stayed the same throughout our trip though:  incredible scenery and kind people.  Following the scenery eastward eventually brought us to Upstate New York and the end of our trip.  65 days / 3,210 miles.

Our first picture East of the Mighty Mississippi.

Just outside Chester, Illinois - home of Popeye.

Devil's Kitchen Lake near Carbondale, IL.  Should have brought the fishing poles.

Crossing the Ohio River into Kentucky, the easiest half mile of our entire trip.

Entering our 8th state, only 3 more to go.

Jill enjoys an afternoon ride on a Razor Scooter.  Town Park, Marion, KY.

Riding in the morning fog along a country road near Gratz, KY.

We crossed the Ohio river for the second time in 9 days, this time leaving Kentucky and entering Ohio near Aberdeen.

Enjoying our "Nugeta," A Slovakian treat sent to us by our friend Monika.

Seemingly overnight the trees went from green to peak color. 

We were happy to leave the hills of Ohio behind  and try our luck with Pennsylvania.  Turned out to be even a little tougher for the first couple days.

Flexing our muscles with our arrival to our final state. 

Letchworth State Park in Western New York.  We both agreed this was the most magnificent scenery we saw on our trip.

The middle of 3 large waterfalls at Letchworth.

After 65 days and  3,209.7 miles we were welcomed with a big bright sign at our final destination.  Emma and Ethan Post (pictured) as well as several other kids at Geoff's mom's daycare center were responsible for the colorful finish to our trip.