Geoff straps spare tires to the top of the van before depature from Salt Lake.

Geoff and Chris install new shocks on the trailer in the Tooele Wal-mart parking lot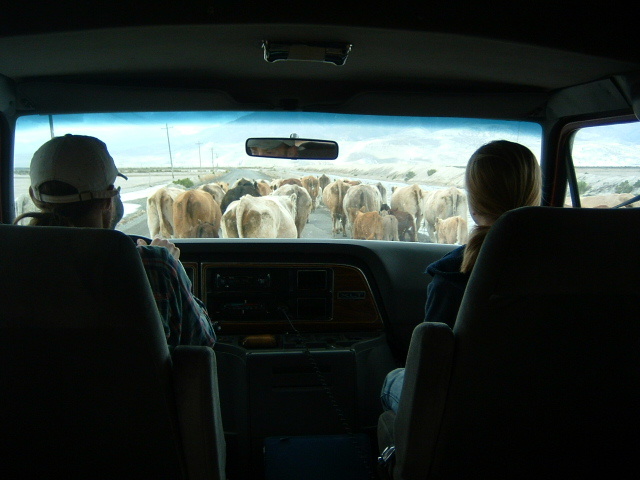 Geoff and Jill join the cattle drive at Stansbury Island, Utah

Snow coated the ground on Day 3 in Oregon.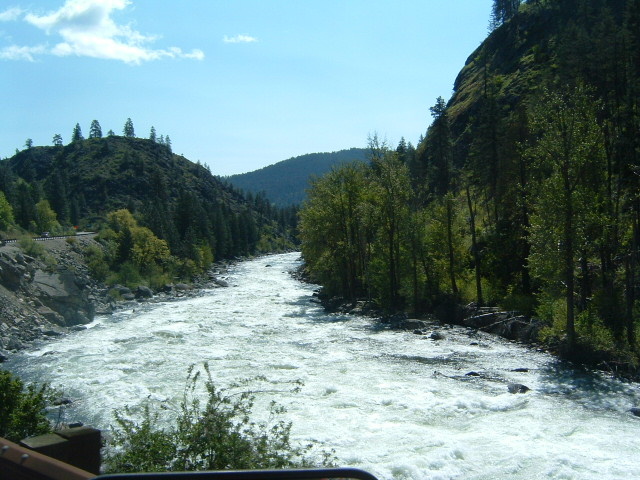 The raging rapids of a River in Leavenworth, Washington

Bicycling up Fruend Canyon in the Cascades

Visiting the volkswagon-eating troll that lives beneath a bridge in Seattle

Geoff meets a monk fish at the Pikes Place street market in Seattle.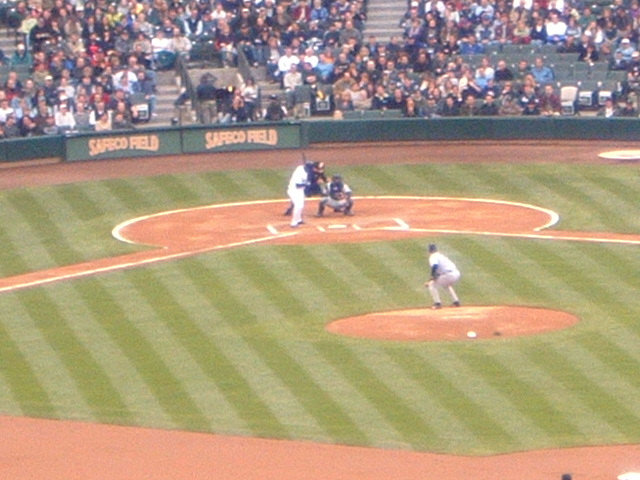 The New York Yankees whoop the Seattle Mariners at Safeco Stadium.