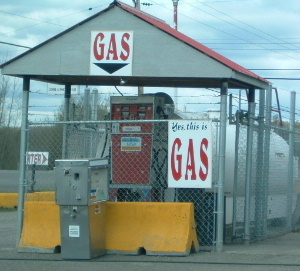 British Columbia to The Yukon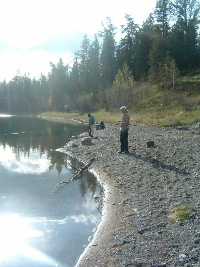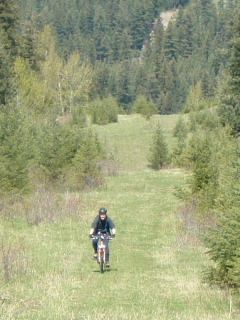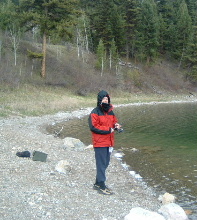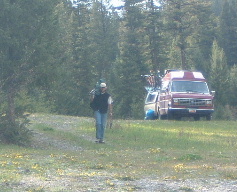 Week 3 of our trip took us north to upper British Columbia, with seemingly endless lakes and pleasant camping sites. Plenty of trout fishing and biking filled the ever-increasing daylight.

Jill tries her best not to lose another of Geoff's lures in Blue Lake, BC.

Geoff fishes in the late evening sun in Blue Lake,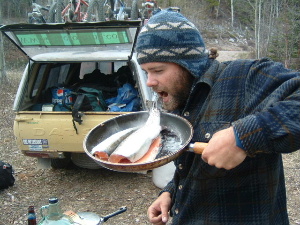 Chris carries his fishing pole toward Blue Lake.

Chris gets a taste of the catch at Hallet Lake.

A small BC gas station assures that, despite appearance, the product out front is gas.

Courtesy suggestion in a BC bathroom

A waterfall near New Hazelton, BC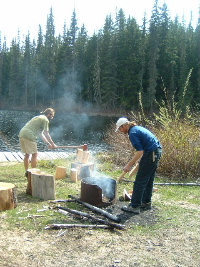 Chris tries out his new ax while Geoff builds a fire at Jigsaw Lake.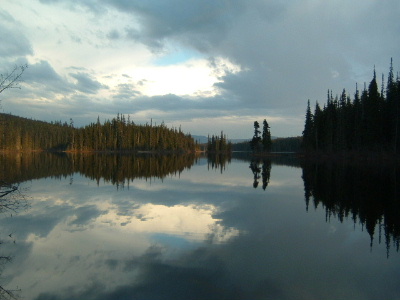 A picture-perfect reflection on Jigsaw Lake.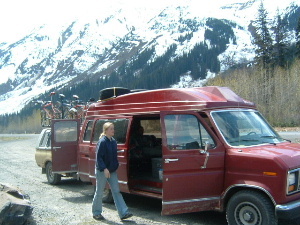 Jill, the van and trailer at a lunch stop along Highway 37 in northern BC.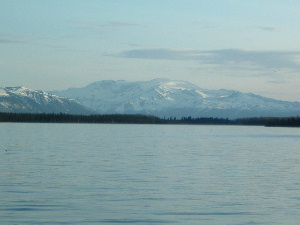 Twilight on Morchuea Lake, 10:15 p.m.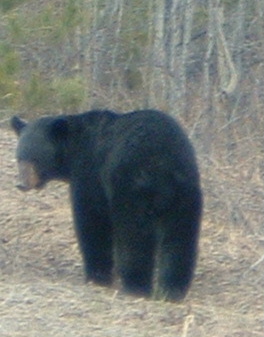 Of the 15 bears we've seen so far, these two were the least camera shy.

Jill bikes up a powerline trail above Blue Lake.