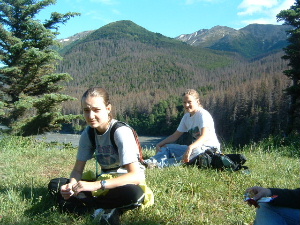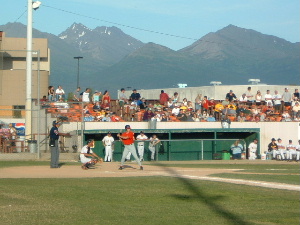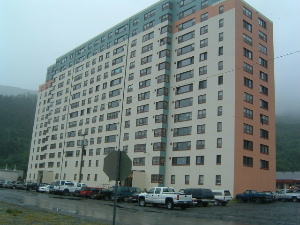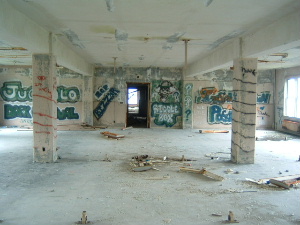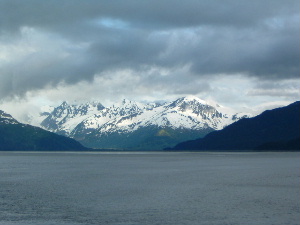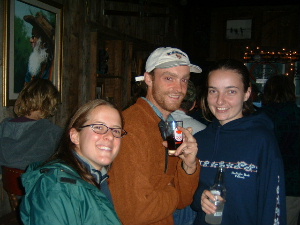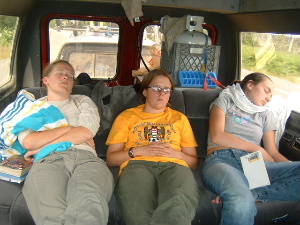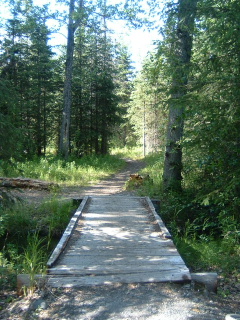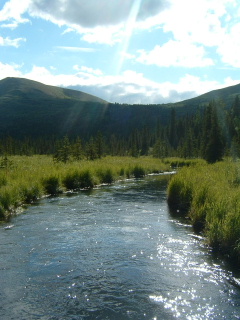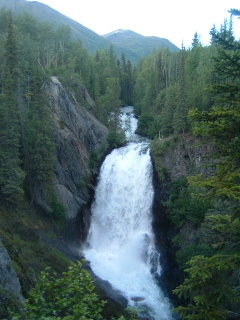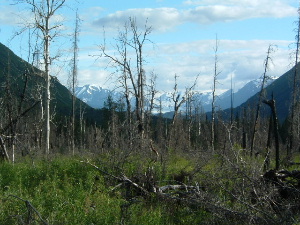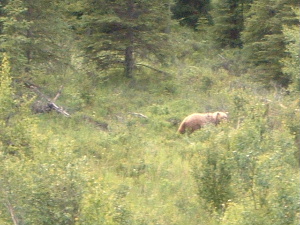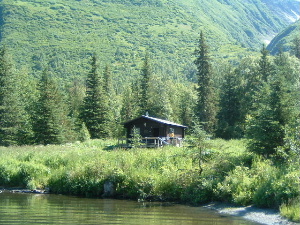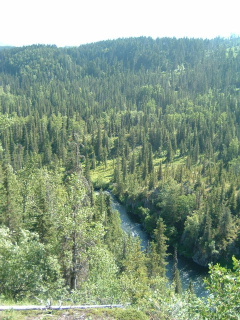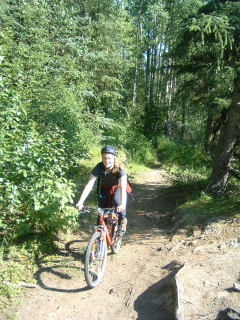 The Fairbanks "Athletes in Action" whoop the  Anchorage Bucs

Geoff bikes down the Eklutna Lake trail

Our snug little RV Park camp in Anchorage.

The three-mile long, single lane tunnel that leads to Whittier.

The town of Whittier: a 14-story multi-use building

The entrance to the spooky abandoned military barracks of Whittier.

A fifth story commons in the condemed military building.

A stormy evening over the Turnagain Arm

Cathy and Gretchen at the end of the Gull Rock trail

Sunset over the sea in Hope, AK.

Kick'n back at the Seaview Bar in Hope.

Chris shares his "bear in a Barrow bar" joke with the patrons of the Seaview Bar.

Gretchen, Jen and Cathy catch a nap in the van.

A bridge along the Resurrection Pass trail

Small creek along Resurrection trail.

Juneau Falls on the Resurrection Pass trail.

The burned forest near the Russian River.

This grizzly bear mock-charged Geoff as he biked along the Barber Cabin trail.

Hanging out on the dock of our rental cabin  after swimming in Lower Russian Lake.

Our rental cabin, as seen from a fishing boat.

The Russian River cuts through the vast wilderness of the central Kenai Peninsula.

A ptarmigan in perfect pose.

Jill bikes along the Russian River trail.

After we arrived in Anchorage we picked up our visitors from New York, Gretchen and Cathy, and headed down the Kenai Peninsula to spend their 10-day vacation in the mountains by the sea. We explored Whittier - the strangest town in Alaska, made friends with locals in Hope, spent Independence Day in Homer, and rented a cabin in Chugach National Forest.

Sunset at one of our best camp sites of the trip, outside Anchorage.