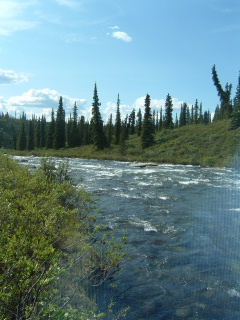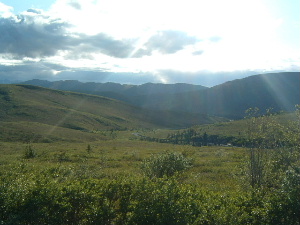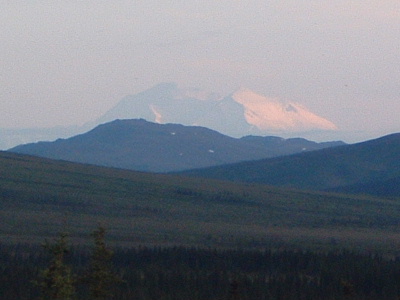 After leaving Fairbanks we headed south to Denali National Park, where Geoff and Chris invented "stream biking" on the Stampede Trail. We did several more rides along the Denali Highway in the shadow of the Alaska Mountain Range.

Mt. Mckinley, also called Denali, towers above the Alaska Mountain Range at 20,320 feet.

Jill bikes across a bridge in Denali National Park.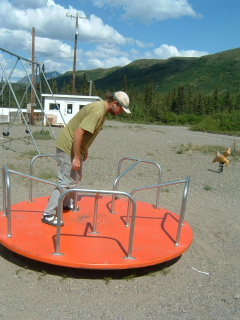 The late afternoon sun breaks through the clouds in Denali National Park.

Chris concentrates on balancing while riding a merry-go-round in Cantwell.

Brushkana Creek, along the Denali Highway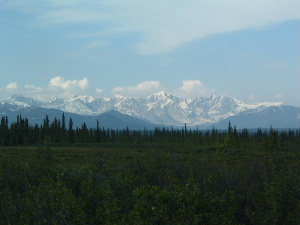 The southern Alaska Range.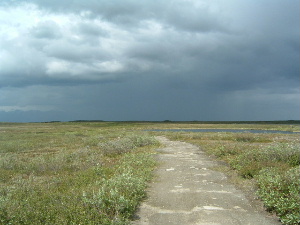 The rains move in over the trail to Butte Lake.

Geoff displays his grayling catch at Brushkana Creek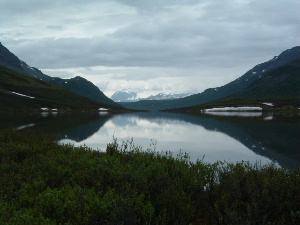 Glaciated mountains reflect in Landmark Lake.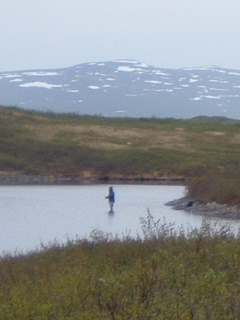 Chris fishes for lake trout in Landmark Lake.